The topic of consoles versus PCs is something which comes to mind for me rather often. I see the subject surface in strange little ways across a myriad of discussions, and once in a while in a big way. It is regularly debated in practically every place it can be, but it is always from the angle of the gamer, rather than the game. My issue with consoles isn't one of value (though I do find them to not be a good value), but rather that when you develop for a console, it comes at the cost of the game. The hardware restraints, the common user setup, available input devices, and the garden wall structure all impose costs on the design and development itself. I don't want console games on PC, I want the best games that can be designed and developed, and that won't happen when a console is being considered.
Performance
The dedicated hardware of a console was for a very long time, the advantage of a console. Where PC gamers had to run a game on top of an operating system, consoles were comparably leaner, and the game had more resources at their disposal. The trick there was the different architectures between the consoles, so even if a developer had the freedom to release on the leading platforms, they rarely had the fiscal freedom to do so. Consoles were faster, but inflexible, and PCs were growing in both strength and selective standardization.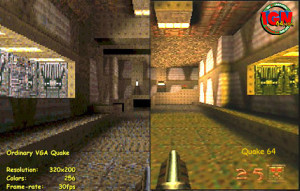 With the Xbox 360 and PS3 we saw more defined operating systems, and thus some actual overhead to the games, while at the same time PCs were immensely powerful. Sure the 360 and PS3 had some muscle behind them on launch, but that muscle was fixed. Over time, developers learned the systems and the games looked better and better. Competition naturally set in, and more of that processing power went toward the environments and effects. Games streamlined toward gated stories as we see in things like The Last of Us, where it is easy to control what a player can currently possibly see. As expectations of detail levels increased, larger and more open (in terms of choices and exploration) environments decreased. With the fixed hardware, the two could not coincide. Meanwhile on PCs, you simply need to raise the minimum specs some, or advise the user disable a more costly effect. The design wasn't encumbered. When a game is being ported to PC from console, I expect more limited environments, and being forced down certain areas with no ability to backtrack.
(An aside: I am aware of the other reasons for content flowing in this direction, but very immediate limits on compute power is a substantial factor in shaping the canvas of the design.)
Audio
The PC includes in its name personal. It is designed for a person, an individual. You sit close to the monitor, and you often have headphones on. The console however is designed for the TV, and thus, the living room. It occupies a shared and open space. The player sits further from the game, and even with a large screen, it occupies less of their vision. People can walk between that space, pets certainly do, and any connecting cords become an inconvenience. A console player is thus less likely to use headphones in their gaming (bizarrely, I've seen Call of Duty players call using headphones on console "pay to win" because players are expending money for a tactical advantage – the same attitude isn't expressed toward higher resolution TVs however). Call of Duty provides a good example in where Modern Warfare 3 is an unbalanced game and Black Ops 2 is a largely fine tuned game. Modern Warfare 3 has loud footstep sounds, where anyone with headphones and an attention span can detect a non-crouching/Dead Silence using player's movement on either platform. On PC this just made listening a big part of the game, but on console it gave a decided advantage to players with headphones. Black Ops 2 balanced the experience on console at the cost of depth on the PC, with movement sounds being minimized. I actually play Black Ops 2 better without sound at all, but in Modern Warfare 3, listening paid dividends.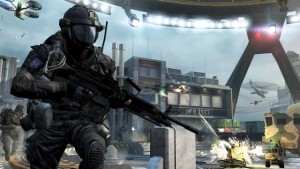 Display
Display experiences many of the same problems as Audio. As everything is further away, everything must be bigger. Characters must be in your face, options must be huge and not too many at once, and of course, fields of view must be tighter. Because of these tighter fields of view, you find tactics like corner camping to be very useful, as you can't walk into a normal room and easily see three of the four corners. Because of these tighter fields of view, you see enemies running past each other in stairwells, leading to silly combat scenarios and dumb gotcha moments.
With viewing distances so much greater, background details matter less. So thus gameplay can't concern those details, as it would be unfair. Open worlds are inherently smaller feeling, and the mood suffers.
Input
This is one area where the player debates touch upon the issue almost just as well. Gamepads have their issues (and where they don't, you can just plug one into a PC – there is a 360 gamepad next to me right now). In particular, they're not well suited to first person shooters. They are lousy at moving across multiple axes and thus environments see reduced verticality – largely making the 3d portion of 3d engines a moot point. They're not good at tracking a target, thus you have sticky aim (this caused an imbalance in Black Ops 2 where the M8, a four shot burst assault rifle, was dominating on consoles because of sticky aim, so it received a damage nerf which made it not worth the aiming effort on PC). They're slow to turn so you need to develop AI which slows itself down to compensate for this. They're bad for maneuvering so you need game mechanics which justify soaking up damage, and taking cover. They have few buttons so large inventories are difficult to manage in real time, resulting in limited player choices, which also results in favoring just the Safe Choices – you stick to the shotgun and assault rifle.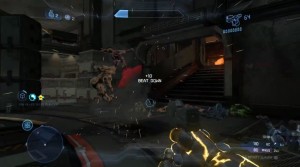 What does this result in? Games where your mistakes are inconsequential, where armaments are limited – and thus engagements are as well, where battles are more akin to peekaboo. A neutered action sequence based around holding the player's hand as they are tethered by the controller.
Certification
On PC there is no third party certification. Those who are most financially invested with the game are the ones assuring its quality. This sounds bad, especially when you look at Microsoft and Sony who have independent QA teams for the purposes of assuring quality. In particular Microsoft is known for their Cert team who can be exacting with TCRs/XRs and who don't answer to the same people as the general publishing QA. There is value to be had here, but all things take time. It takes a long time to completely check a game for violations of these key aspects, and thus the game must be delivered to Certification two to four weeks before it is set to appear on store shelves. Cert can give exemptions, particularly if an issue is already scheduled to be fixed via a launch day patch, and this is what happens. It is why the disc copies of games are often not quite functional, and require patching before they can be launched, or before certain features can be accessed. Cert is also why patches can have such a long turn around time, even if an issue's fix and the testing time is rather low.
In conclusion, and by conclusion, I mean the end of my loosely listed complaints, I find that considering consoles is a way to damage the gameplay of a game. The constraints it puts on pretty much every facet dictates a vast swathe of elements regarding the experience possible. This isn't to say that games operating within those constraints aren't good, or can't be good, but they are inherently constrained. Some of these issues can be mitigated by improved hardware or by becoming more like a PC, but not all.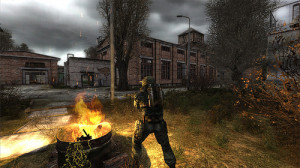 This is why I have immediately less interest in a game when it is multiplatform – especially if it is a shooter. The environments will be smaller and more horizontal, the rhythm will be slower, and the choices will be fewer. If id had concerned themselves with consoles during development, we wouldn't have the first person shooter as we know it, or as we once knew it. If STALKER had been a multiplatform launch, it simply would not have been STALKER, but rather an early METRO 2033.
I want the best games, and we won't get that by compromising as our very first step.