Wolfenstein 2: The New Colossus is Machinegame's job application for Naughty Dog without angering people who want to hold down both W and left mouse. It tells the origin story of B.J. Blazkowicz who went from an imperfect but earnest patriotic American to a renowned jumper of sharks, though I won't spoil that for you. The New Colossus (TNC) is a lot of cutscenes which provide the only context for your actions, and a fair bit of corridor shooting, or looping through arenas shooting at freshly spawned Nazis.



Sometimes the shooting feels good, sometimes you are astounded at how your target's health seems determined not by what they are wearing, but rather just how far along you are in the campaign as men in undershirts soak up shots that would dismember an armored soldier earlier in the game. The gameplay itself is primarily Call of Duty meets Sunset (not Sunset Overdrive, Sunset, the game about housekeeping) as you fight a narrow variety of soldiers with a small set of weapons, where the Sturmgewehr, once fully upgraded, is almost always the ideal choice. Upgrades will be necessary as the same soldiers get increased health, and they happen by finding upgrade kits, and then selecting the desired upgrade in a pause menu at any point during gameplay, so rather than finding a suppressor for your pistol, you simply and suddenly have one. Ammo, armor, and health can be picked up by running over them, but the collision is hard to get consistently right, so you'll end up looping over a space like a confused Roomba trying to get those 7 rounds and 23 armor, or more likely, stare at the ground to press E to pick it up – assuming that your Use focus isn't overwritten by the game adamantly informing you that you are maxed out on pistol rounds, so you are then pixel hunting to find the edge case where it gives you the prompt to acquire the one item in a pile that you can pick up. Health is typically kept on shelves and desks, so any frantic gun fight will be partially spent hammering E as you run along the wallpaper, hoping to grab something.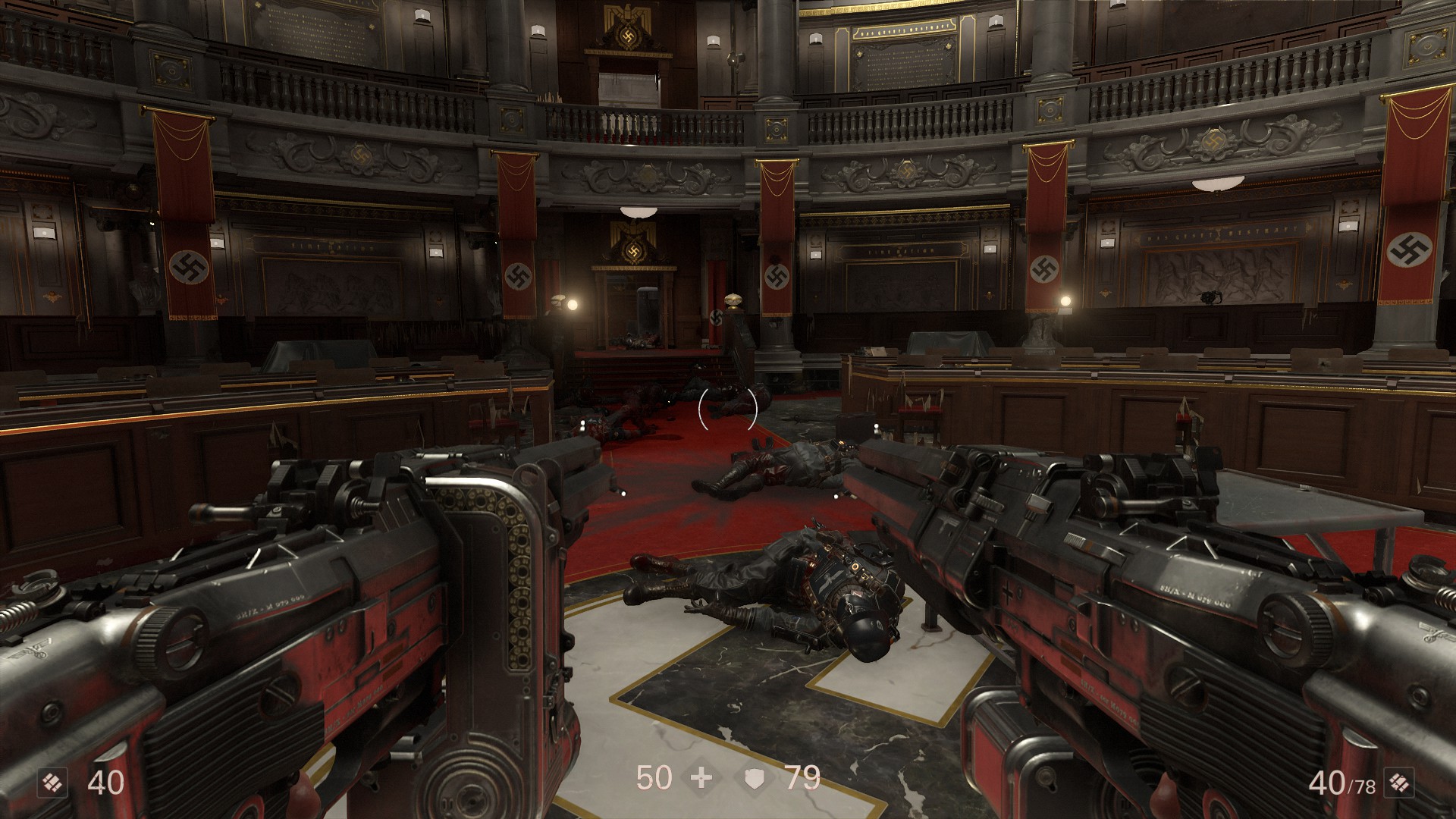 Not that there are many frantic gun fights, TNC has two settings for combat: casual, and unfair. I encountered four fights in the game where I died multiple times, and only one of them felt well balanced (and it turned out to be a dream sequence, vanquishing the sense of accomplishment), otherwise I found myself almost constantly at max health, armor, and ammo. By the end of the game, most every individual enemy is completely trivial, and fall equally before dual wielded Sturmgewehrs with single shot mode and armor piercing rounds. I guess in those circumstances I'm holding both left and right mouse. TNC offers little that is new in the gameplay, rather it simplifies things. Remember carving through sheet metal and chain link fences in The New Order? Well, no more carving, now the entire object uniformly dissolves. Sure it looks nice, but it is ultimately less satisfying. There is now a knockdown mechanic, where you fall on to your back, and then sit up to fire before getting up again. This happens in a very binary way, such as if a grenade goes off within a certain range of you, or if a dog pounces on you. It doesn't feel good, but naturally there is a perk at a later point via one of the contraptions to counter it – though it will still happen in scripted events.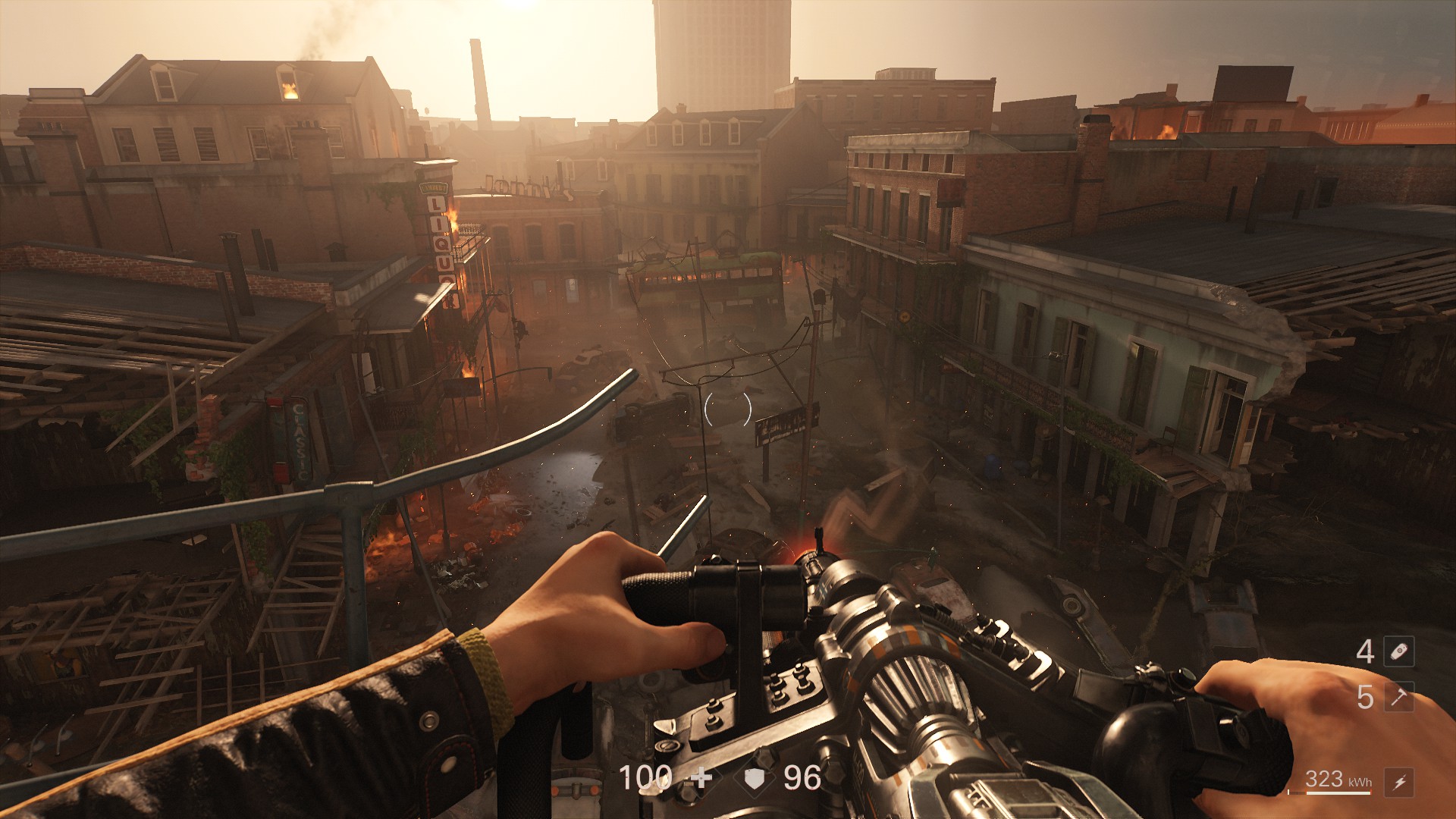 Speaking of the contraptions, around the middle of the game you get to choose between the ability to compress your torso to squeeze into tight spaces for a limited time – like a corset, I guess – some football shoulder pads that let you do damage on impact while sprinting, and, very tall platform shoes. These are fine and dandy I guess, but from then on, every level has a deadend, except for a fragile wall you can ram through (but which is immune to your weapons), a smaller than average vent, and an opening in the ceiling. Consistently. This is in levels that are either completely linear, or a linear chain of moderate to large arenas. Variety comes only if you want to sneak in and kill the Commanders before they can trigger an alarm, though the alarms are definitely less of a problem this time as it is a more realistic scope of reinforcements that arrive. Why this doesn't alert the next arena though, well, I guess that is just for gameplay purposes.
The entire gameplay loop is, do you charge in shooting, or sneak in to kill the Commanders, and in what manner do you do it to level up your perks? You might want to tip them off even, so reinforcements can arrive down the same narrow corridor where you can grind out your headshot perk for that sweet +5% to damage when aiming down sights. Or maybe dodge in and out of their line of sight so they clump up for your grenades, to progress the grenade perk which determines how many you can carry. It doesn't matter. Every area concludes or begins with enough health, armor, and ammo to fully restock you, on top of the regeneration that happens normally. All the while the music loops like you're being followed by a guy carrying his phone without the courtesy of using earbuds, and it isn't particularly good, being both repetitious, and yet lacking a rhythm for the gameplay to match. It mostly masks the audio, and I found it was a welcome relief to conclude combat simply for the music to stop. Of course, don't forget to pause in each area to look for Collectibles and enjoy the comparatively decent ambient audio tracks.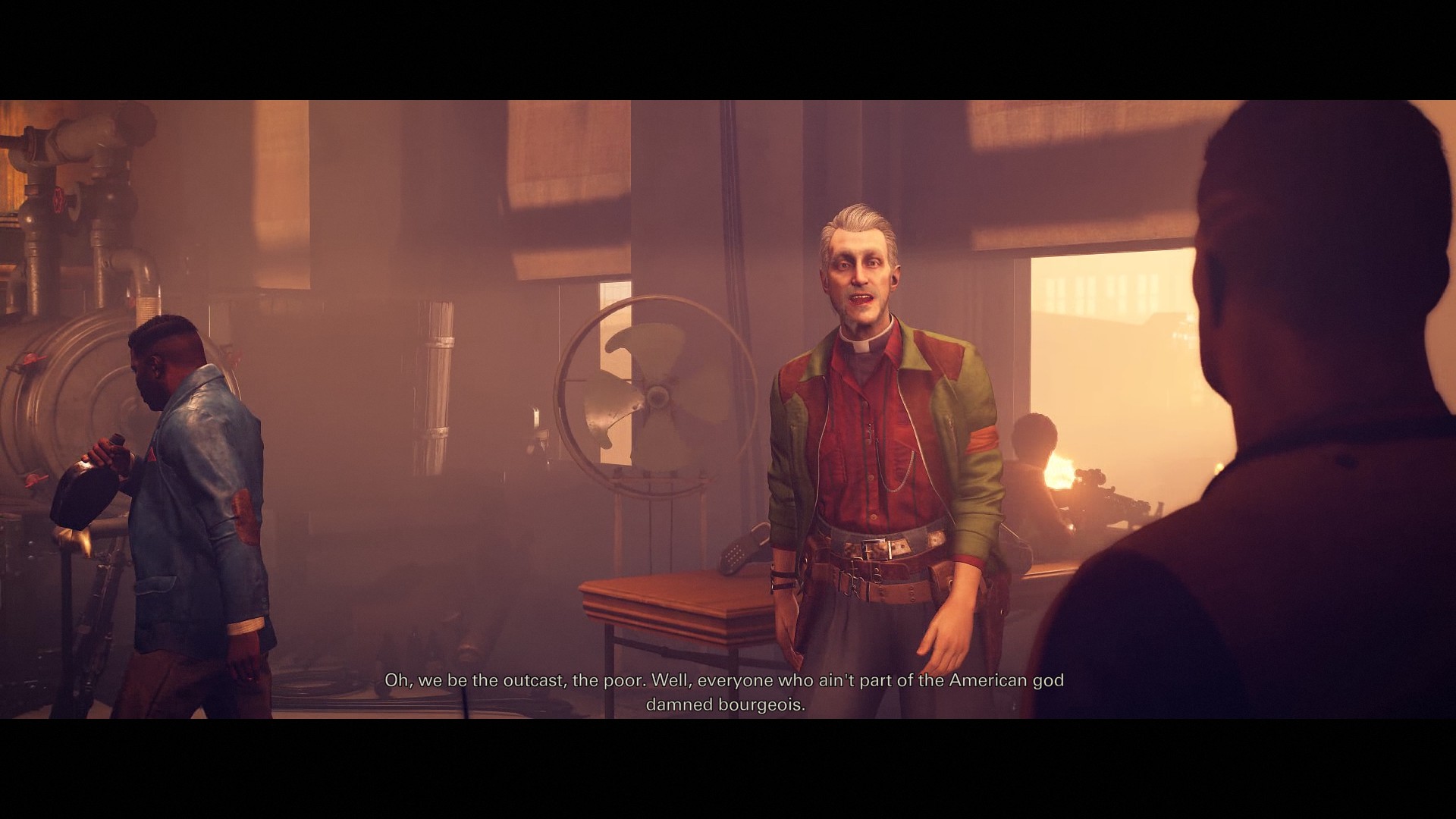 All of this is frankly, padding for the story. The gameplay is unrewarding beyond a few gratuitous moments, as well as the aforementioned dream sequence, and it seems to be there mostly for pacing out the story beats. The story mostly comes in the form of non-interactive cutscenes done in a very cinematic fashion, and it is difficult to take seriously. It plays its hand heavily at the beginning with depictions of domestic violence, racism, and animal cruelty, while trying to tie it into the game by having you run around a room picking up vases to throw at your father's face as he taunts you. General Engel from TNO returns as the villain and is a solid one, a bit more grotesque than she seemed in the previous game, as she executes a character at the beginning to … give motivation? I already saw the Nazis as the enemy, so it felt strange to me. Her daughter defects and provides pretty much all of the actionable intelligence in the campaign, while being regarded as useless by every single character. I'm pretty sure the beginning of the game would've been their end if not for her, and, the whole cast seems ignorant of that. The rest of the game's story is sabotage, fetch quests, and recruitment quests, though all of them play out near identically.
The story takes no unexpected turns, or surprises you in any way, other than one very ridiculous segment which pretty well obliterates any semblance of Machinegames' take on the franchise as grounded that may have been garnered in TNO. It tries to be a serious critique of culture, comedy, a dash of romance, but also wants to periodically rotate over to exploitation pulp films and a fair bit of literal toilet humor. It clashes, and makes the characters feel more like actors than people, even though sometimes the writing in a particular scene is actually good. It ultimately falls flat, while being obnoxious and disjointed, and I really think the game would've fared a lot better if they played it more to the chest like in TNO, or swung for the fences while also picking one tonal shift, and sticking with it.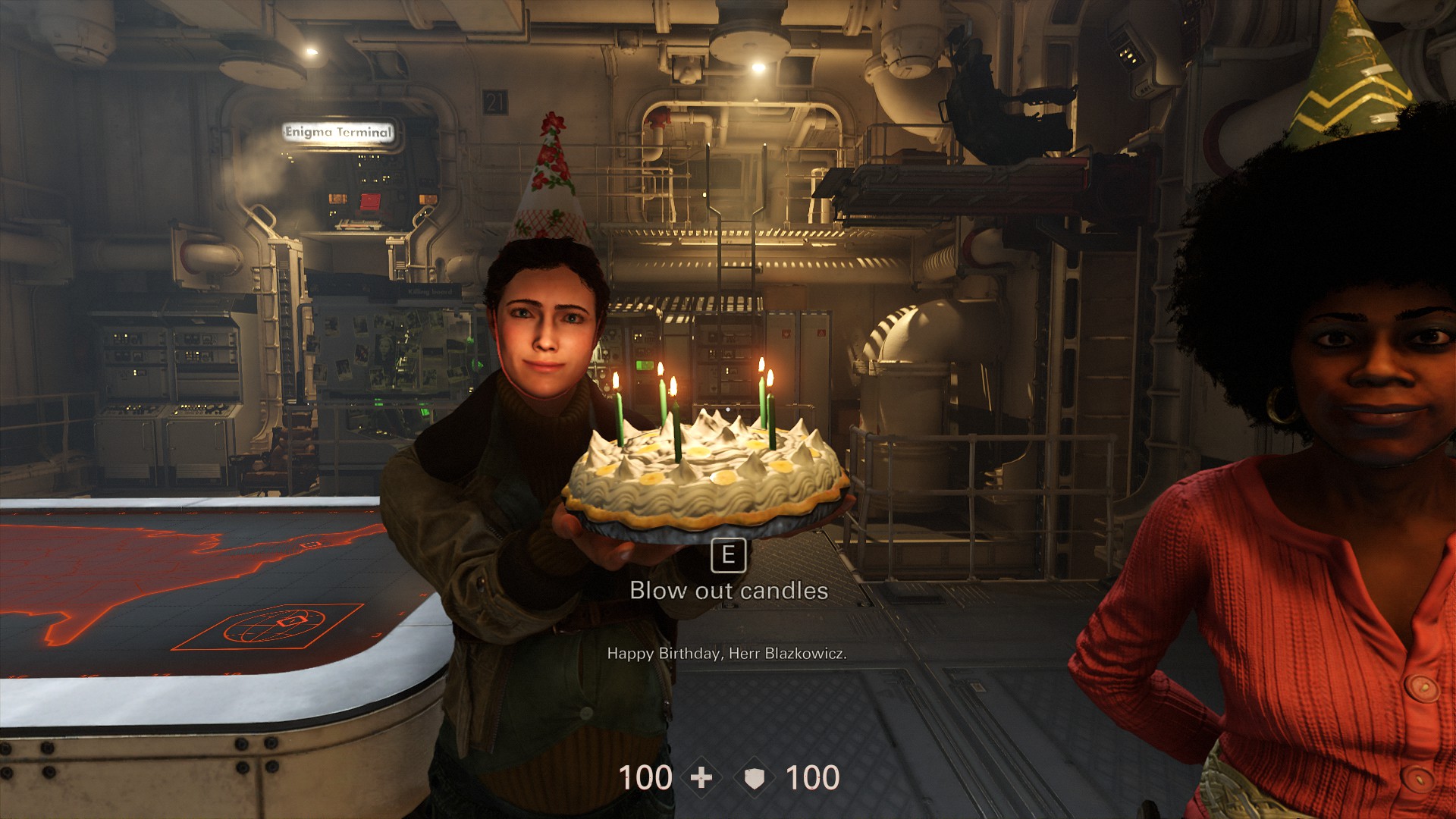 An aside from the story is the setting itself, and, well, it is a wasted opportunity. Alternate timelines can be such fascinating things if you define well where the split happens, but it isn't defined here. If you dig through enough lore collectibles in the game you can find that the scientists in Los Alamos on the Manhattan Project were assassinated which explains the lack of nuclear weapons in America. It is well communicated that New York City is atom bombed in 1948 and the nation soon after surrendered, but Machinegames, placing the game in 1961, wants to act as if it is 1970 in our timeline, and in a homogeneous United States. Multiple characters are involved in the Black Power movement, though not named, the symbol is on buttons and pins of them – a movement which was triggered by conditions only feasible under an Allied victory in World War 2, and even then really only started in 65-66. The game has the Ku Klux Klan being placed in charge of the south, despite them dwindling in number in the 30s, and temporarily disbanding in 44. Confusingly, they also have them in New Mexico, where they are seen struggling with elementary German, and being mocked by the Nazis (other elements in the game show the Nazi disdain for the Klan at greater length).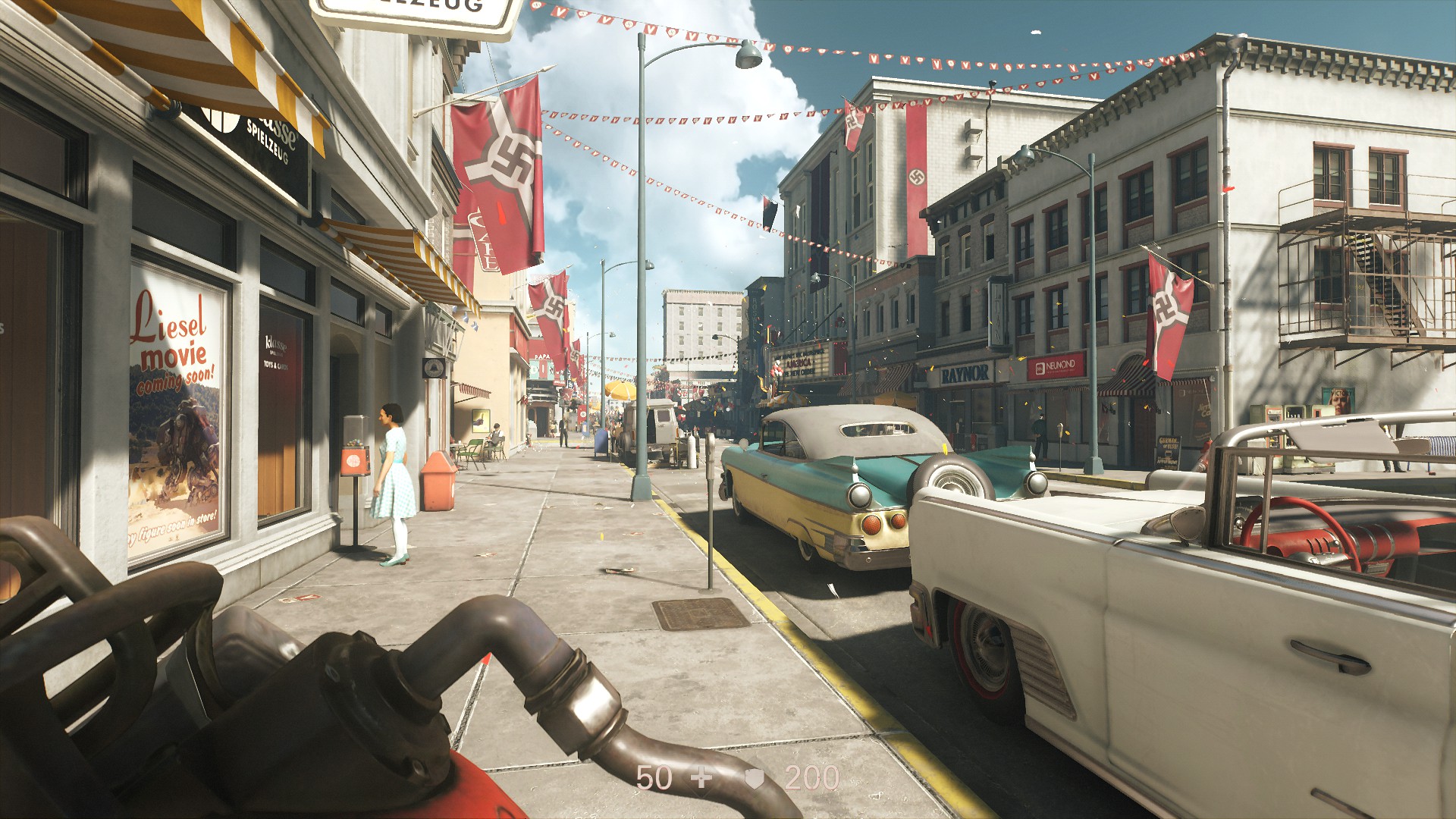 Speaking of New Mexico, TNC is big on the alien crash landing conspiracy theories, but does nothing with the fact that the city was the site of a POW camp, where Nazi prisoners actually constructed an iron cross out of stone during their forced labor, nor does the game ever bring up the Japanese internment camps and it seems practically terrified of the subject of the Holocaust, making only a vague reference to a camp that one character is sent to, and otherwise putting any "undesirable" in New Orleans which has turned into a ghetto. It might share common ground with why the German version of the game strips out mentions of Judaism, which is unsettling to say the least. TNC barely uses its alternate timeline for anything other than set dressing, and it risks dabbling in historical revisionism, as well as down playing the collective horrors of Nazism in favor of depicting some of the individual horrors from it.
The gameplay is mundane and repetitious, I had no desire to play the side quests once I finished the campaign. The story is a mess with an unsatisfying conclusion, and the opportunities afforded by an alternate timeline are squandered completely to the point of suggesting almost no research being done on the subject for the game. And I've not yet brought up the numerous bugs.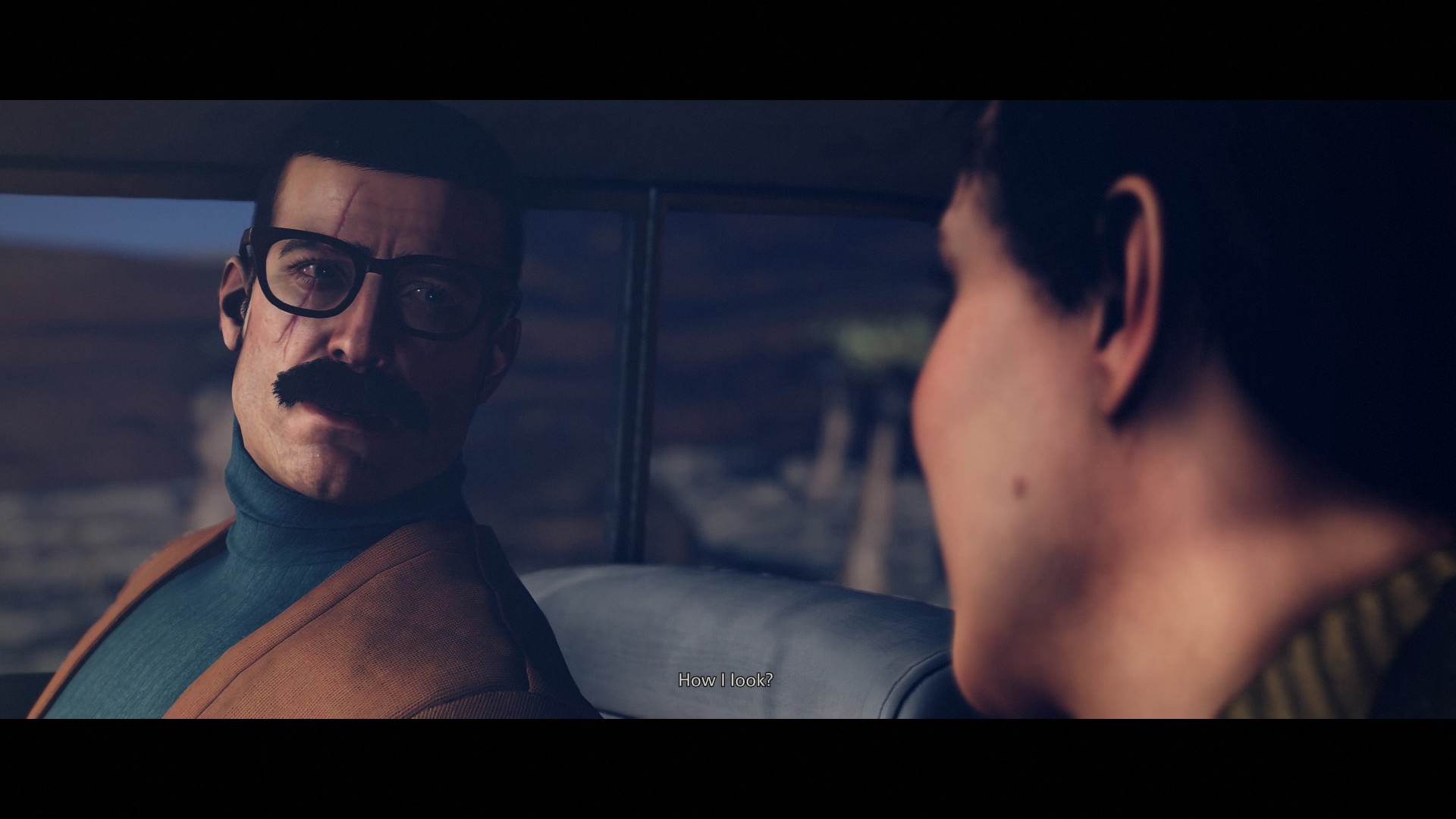 It is annoying having the contextual lean around cover being indecisive to the point of spasming, of your throwing hatchets disappearing through the floor a good 20% of the time, of looking the other way from the microseams in the game world, of audio dipping in and out based on your location – including completely silent enemies in certain areas, or the AI running in place. It is obnoxious to quit the game and be greeted with a system alert that it failed to create a crash dump, or to experience crashes from taking focus away from the game for a moment, or simply idling for two minutes on the Weapons screen, but then it really takes the cake when it autosaves while taking damage, or after placing you inside of geometry at the beginning of a fight, so on each respawn you have to do a weird shuffling dance to be able to move out of fire at all. Never mind the period where you needed to opt into a beta just to get access to the Steam Overlay for screenshotting and seeing your achievement notifications, something they clearly forgot to check before deploying. And to top it all off, I have essentially lost all of my progress to a crash that occurs whenever I complete the current side quest, or return to the base. I cannot proceed. I can start a new game, but, I don't want to grind out all those perks again and acquire the contraptions yet again. I certainly don't want to sit through the cutscenes that aren't just masking load times, and the moralizing through straw men for yet another arena fight against the same enemies.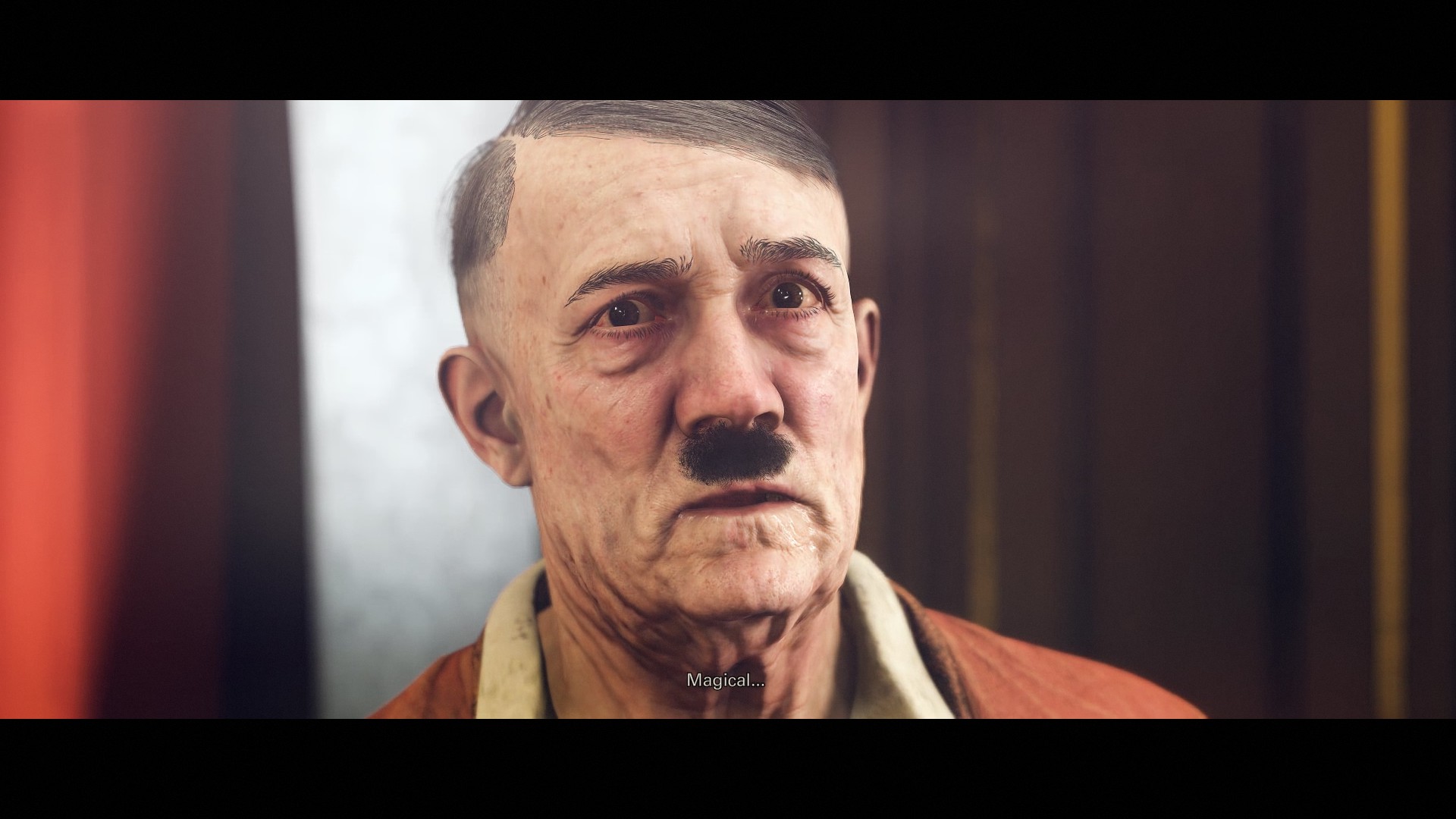 I'm almost relieved for that inescapable cycle of crashes, it is giving me a clean break from this mess of a game that could've been something truly great. I give it a three out of ten.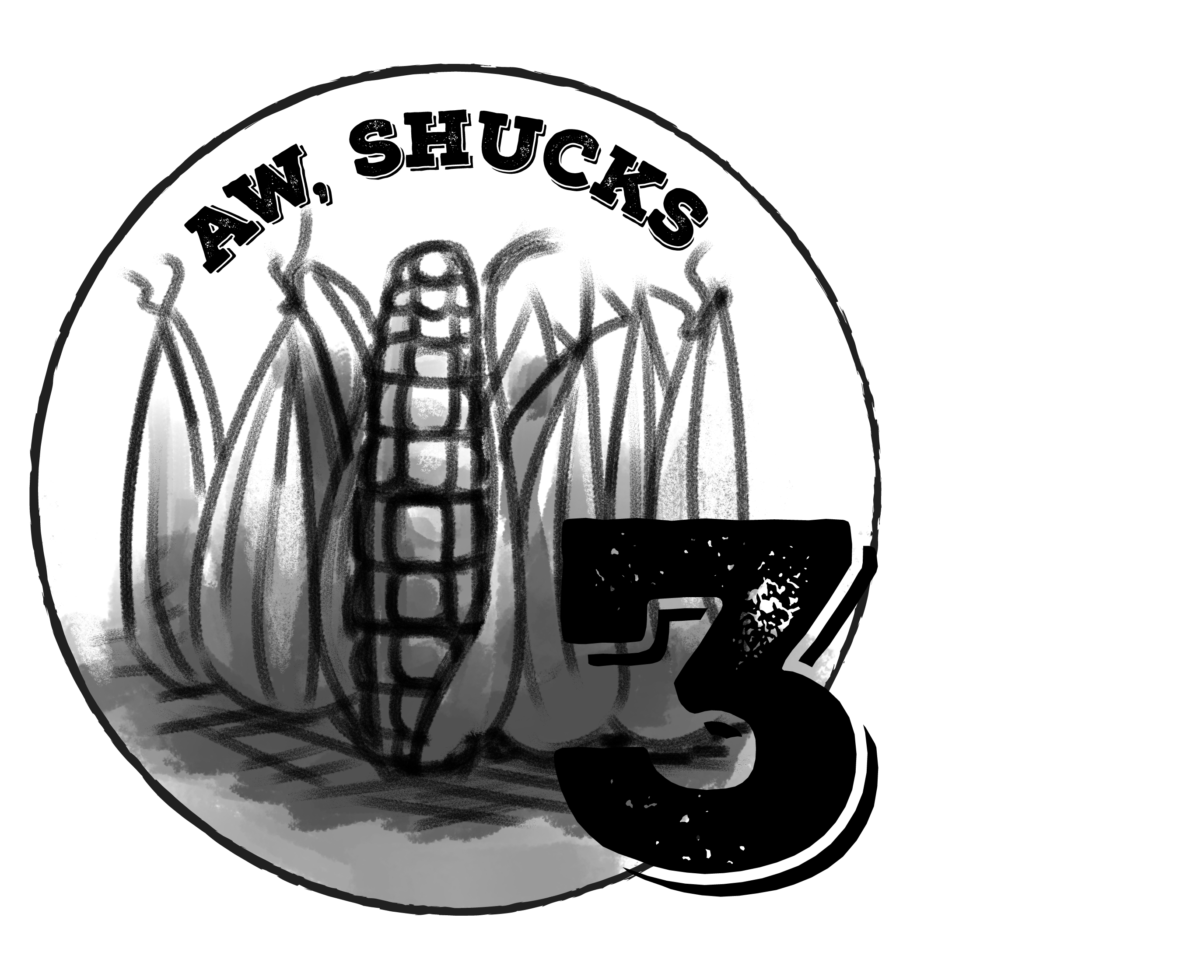 Related Posts